Happy New Year to everyone. I am attaching a couple of pictures ...
First Rosie under the Christmas Tree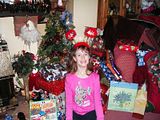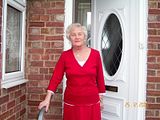 and then my dear friend, Audrey, all dressed up to go to Christmas dinner. She has been poorly the last few months and has been on steroids but is feeling a bit better now, thank goodness.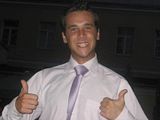 And heres a photo of my cheeky nephew, Martin, taken at a Polish wedding we went to the other year.
Thanks to all for your friendship over the last few months. I really value my time with you all and being part of your worlds. I wish you all a very happy new year.
Hugs.
Terry x